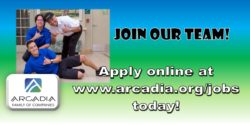 Job Description
Driver
Arcadia Home & Community Based Services
Location: Honolulu, Hawaii
Competitive compensation and outstanding benefits
Join our growing family!
We are seeking an experienced Driver to join the Arcadia Home Health Services Team.  The position is Full Time (40 hours per week) working as scheduled Monday through Friday.
Key Responsibilities include but are not limited to:
Transports staff to and from clients' homes using a company car
Schedules and coordinates transportation services to meet the needs of HCBS clients
Cleans interior and exterior of company vehicle; ensures vehicle is inspected and maintained
Delivers client meals according to schedule
Drives the company vehicle to meet HCBS business needs
The Successful Applicant must have:
Good communication skills, both verbally and in writing
High school diploma or general education degree (GED); three to five years' experience and/ or training; or equivalent combination of education and experience
Current driver's license and an Abstract of Traffic Record indicating no moving violations on record
Valid CPR and First Aid certification
---
Please apply online at www.arcadia.org/jobs
---
(We do not accept Resumes in lieu of an application, so please do not send a Resume to apply for this position)
Please note that the application software is not supported by mobile devices.
The Arcadia Family of Companies is comprised of the following non-profit organizations:

Arcadia Retirement Residence
15 Craigside
Central Union Adult Day Care and Day Health Center
Kilohana Senior Enrichment Center
Arcadia Home Health and Home Care Services
Arcadia at Home
The Arcadia Family of Companies is an Equal Opportunity Employer

40 total views, 1 today
Apply for this Job