Full-Time

Valet / Resident Services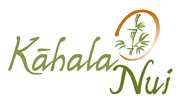 Job Description
Valet / Resident Services, full-time (11am–7:30pm Sun, Mon, Tue, Fri, Sat)
Excellent opportunity for an outgoing individuals with strong communication skills,
Microsoft computer skills required. Consistently offers professional, engaging and friendly service to residents and associates. Assist in the compiling of records, reports, and statistics necessary for complete and accurate records. Part of our emergency first responder team, responsible for responding to first aid emergencies and other events on property.
Must have valid driver's license and clean driving abstract.
2-step or Chest X-Ray TB Clearance within the past 12 months will be required prior to starting work.
Opened in February 2005, Kahala Nui is O'ahu's premier retirement community offering a generous compensation package including FREE medical, drug, vision, dental and life insurance, a company matched 401(k), paid vacation & sick leave after 3 months, FREE parking or monthly bus pass, FREE fitness center membership, tuition reimbursement and much, much more!
Apply in person at 4389 Malia Street (next to Star of the Sea); visit our website at www.kahalanui.com and download an application and fax it to 218-7026; or email your resume to employment@kahalanui.com. For an updated listing of current openings, call our employment hotline at 218-7400. EOE

55 total views, 1 today
Apply for this Job