Full-Time

Client Care Coordinator / CNA
NOTE: This job listing has expired and may no longer be relevant!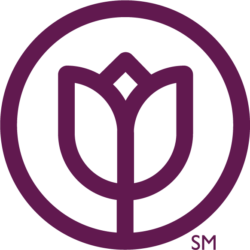 Job Description
We are Home Instead Honolulu and we service the greater Honolulu area, Leeward side, West Side, and Central Oahu. We are seeking a professional and compassionate Certified Nursing Assistant with a love for caring for elderly, the skills to train new CAREGivers, and the heart to be in the business of caring. If this describes you, you might be the perfect fit for us!
Objective:
The Client Care Coordinator/CNA is expected to perform a variety of duties in the area of client services and CAREGiver supervision. The Client Care Coordinator is expected to conduct service calls, perform quality assurance visits to provide the highest quality service to clients and to assist CAREGivers to be successful in their jobs by providing support, supervision, and training.
Responsibilities include but are not limited to:
Reflect the core values of Dasher Corporation (d.b.a. an independently owned and operated Home Instead Senior Care franchise #727).
Utilizing past experiences and CNA training, develop and manage our clients plans of care using non-medical services within Home Instead scope of practice.
Will oversee quality assurance for all clients.
Hold meetings to plan efforts of those involved with quality assurance.
Conduct service calls with prospective clients.
Develop and maintain positive relationships with all clients through quality assurance (QA) visits, phone calls, cards/special events.
Conduct QA visits with clients in person or over the phone according to QA frequency guidelines and conduct follow up as necessary.
Monitor, mediate, and log both client and CAREGiver activity, and follow up on CAREGiver assignments and client service.
Counsel CAREGivers on quality concerns after client visits.
Conduct client/CAREGiver introductions/training, and personal care training as scheduled.
Enter and maintain accurate client and CAREGiver records in our software system.
Maintain regular attendance to the office to execute job responsibilities.
Demonstrate open and effective communication with franchise owner, colleagues, and CAREGivers.
Answer each incoming call within 3 rings an d in a friendly, professional and knowledgeable manner.
Education/Experience Requirements:
High School diploma or equivalent.
active CNA license (or able to be renewed).
A minimum of 1 year professional caregiving experience.
Must possess a valid driver's license for at least 3 years, with a clean driving record (no citations within the last two years)
Must be adept with technology and utilization of smart phone technology.'
'Work Remotely * No
Please check out our TikTok (@Home_Instead_Honolulu) and Instagram (@HomeInsteadOahu)!
61 total views, 1 today
Apply for this Job