Full-Time

FINANCIAL EDUCATORS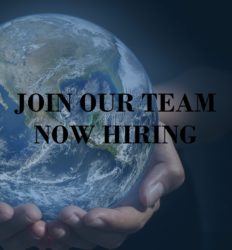 Job Description
ASPIRING AN OPPORTUNITY IN THE NEW ERA OF WORK
As the World of Work evolves…
We are looking for self-driven, ambitious, and passionate individuals in the State of Hawaii. Apply now to be part of a dedicated team of DISTRIBUTED FINANCIAL EDUCATORS.
Our firm is quickly hiring individuals to help with a nationwide expansion project. We are both a traditional office-based firm and now hiring for our virtual full-time and part-time positions. With our Leaders-In-Training (LIT) program, we offer an opportunity for many experience levels.
Interviews will be conducted via Zoom. Use the link below to schedule an interview time that works best for you. You will be contacted to confirm your interview date and time. 
https://booking.appointy.com/DTAXD
63 total views, 4 today
Apply for this Job