Part-Time

Guest Service Agent
NOTE: This job listing has expired and may no longer be relevant!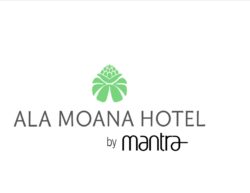 Job Description
About Us:
At Ala Moana Hotel we are always looking for good people who represent the many cultures of our islands, people who have a strong sense of place, and people who are willing to share their knowledge and experiences openly with our guests. We value people who strive for flawlessness in their work and who know what it is to be accountable to guests, fellow employees, and the community.
We need individuals who value equality, and in keeping with that feeling, are willing to learn from as well as share with 'ohana team members and our guests. Most importantly, we are looking for people who genuinely feel aloha toward others, be they friends or strangers, and can express aloha with warmth and generosity.
Guests visiting the Ala Moana Hotel love our Guest Service Agents because they know our Guest Service Agents are knowledgeable, helpful and accommodating. The ideal candidate innately possesses exceptional customer service skills, the ability to multi-task and has a passion for hospitality. If you thrive in a fast paced environment, have a knack for problem solving and are energized by helping others, consider the Guest Service Agent position.
Responsibilities include:
Accurately completing the registration process for our guests from the start of their stay until the end to ensure a seamless guest experience.
Assists guests' inquiries/requests and respond with the appropriate response and/or action necessary.
Qualified Candidates must possess:
The ability to communicate in English, both verbal and written
Excellent communication and multi-tasking skills
Previous customer experience and the ability to work effectively under pressure
Exceptional problem solving skills and the ability to maintain composure in difficult situations
The ability to work by themselves or part of a team
How to apply:
To be considered for employment, please submit an online application to www.alamoanahotelcareers.com
274 total views, 1 today
Apply for this Job