Full-Time

Junior Account Manager (remote)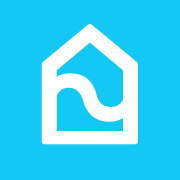 Job Description
Intro & Background
SpareRoom is a UK based prop-tech (property technology) startup that is growing its presence in the US. We're a place where people come to find rooms for rent, sublets and also roommates. Take a look at www.SpareRoom.com to learn a bit more.
Our primary US operations are in NYC and LA but we're growing quickly across California and in places like Chicago, Miami, DC, Philadelphia and Boston. As our operations have grown we have found a benefit in having our account management team be positioned across multiple time zones. As such, we're now hiring for a Junior Account Manager to join our team from Hawaii.
Role & Responsibility
Account managers at SpareRoom are responsible for managing our most valuable customers' accounts on the SpareRoom platform. These are typically larger real estate clients in NYC and LA. They tend to be a combination of co-living businesses and real estate brokerages.
Our account managers are the interface between the SpareRoom platform, our high value clients and also users on the SpareRoom platform. Due to this good verbal and written communication skills are required as you will be interacting with our clients regularly mainly by email, but also in video calls. Account managers also respond to users' messages on the SpareRoom platform on behalf of our clients, so great written English is required to ensure that people using SpareRoom have a good experience when contacting adverts that are administered by our account managers.
Additionally, our account managers look after our client's listings and adverts on the SpareRoom platform. To do this you need to have an eye for detail and be comfortable using formulas within Excel, Google Sheets, or other spreadsheet or database software.
Previous experience
No previous experience required, there will be comprehensive training. This job would suit a recent graduate or similar.
Other things to note
We are a remote team, so this role will be remote from Hawaii during the hours of 9am – 6pm Hawaii time. We enjoy daily catch up calls with all the team, plus regular one to one catch ups and Friday virtual happy hours. On-boarding and training will all be done remotely and we will provide computer equipment. We're a close-knit team that value transparency, responsibility, a get-it-done attitude and also a good laugh.
Compensation: $40k/yr
100 total views, 5 today
Apply for this Job