NOTE: This job listing has expired and may no longer be relevant!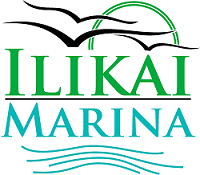 Job Description
Position Description
Maintenance/Custodial
POSITION SUMMARY:
Performs routine custodial duties and assignments to include cleaning, rotating, and monitoring the trash room, maintaining the perimeter, clean trash chutes, mop parking areas, empty ashtrays, etc.
Monitors, maintains, and troubleshoot the mechanical equipment on the property, including the hot water boilers, air conditioning chillers, emergency generator, sump pump, booster pump etc.
Completes repair work to the structure of the Ilikai Marina. Such duties include painting, carpentry, electrical, plumbing, and mechanical repairs.
Saturday – Sunday: 6:30 am – 3:00 pm / 8:30 am – 5:00 pm
Performs the Daily Custodial Duties or assignments to include vacuum hallway carpets, clean trash room, maintain trash chutes, maintain lobby areas and elevators.  Must be available to identify structural failures and emergencies and be able to correct them.
Duties & Responsibilities:
Complete the routine daily maintenance/custodial tasks.
Perform routine general and preventative maintenance repairs to the Ilikai Marina using hand or power tools in accordance with international maintenance standards, safety, and building codes.
Perform painting in common areas.
Perform minor electrical repairs such as switches and outlets, replacing fixtures, changing light bulbs, and resolving minor electrical problems.
Perform minor plumbing repairs to common areas.
Perform carpentry repairs to walls, handrails, wooden frames, cutting holes for leak investigations and maintaining wooden elevator interiors.
Perform minor mechanical repairs such as repairing door closers, door passage sets and hinges, and garbage chute doors.
Be knowledgeable about all building mechanical equipment emergency procedures relating to electrical, generator, plumbing, elevator, fire and fire alarms and air conditioning. Need to know what to do, when to do it, and who to call in an emergency.
Conduct an inspection of the grounds and facilities of the Ilikai Marina complex following inclement weather conditions to determine if repairs or adjustments are in order: i.e. damage to the structure, loose wires, broken windows, etc.
Perform duties in compliance with Ilikai Marina occupational safety and health guidelines.
Perform related duties as directed or required.
145 total views, 1 today
Apply for this Job