Full-Time

Orthodontic Dental Assistant
NOTE: This job listing has expired and may no longer be relevant!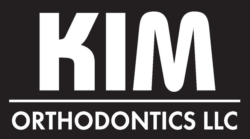 Job Description
We are a high-tech, patient-oriented orthodontic practice that is well-known for our techniques with Invisalign.
We are seeking a cheerful, reliable individual to join our team of A-Players. Exceptional communication skills, a good eye for details, great hand-eye coordination, and excellence in customer service are essential for this full-time position.
Our team enjoys an excellent salary, bonus opportunities, travel/continuing education opportunities, benefits, and a 4-day work week (which includes working every other Saturday). Team members must also be able to travel to both our Honolulu and Aiea offices.
No prior orthodontic experience is needed, although some knowledge of Invisalign is helpful.
Please complete the online application and make sure to include your cover letter and resume (Word or PDF formats). Qualified candidates will be contacted directly by phone or email.
Job Type: Full-time
Salary: $16.00 to $18.00 /hour
Apply on this Link:
https://kimorthodontics.topgradingonline.com/job_openings/orthodontic-dental-assistant?utm_campaign=direct_links&utm_medium=job-boards&utm_source=career-builder
225 total views, 2 today
Apply for this Job