Full-Time

Pacific Islands Regional Observer Program Coordinator
NOTE: This job listing has expired and may no longer be relevant!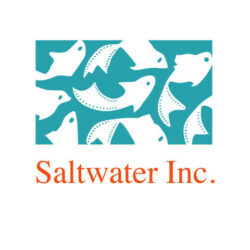 Job Description
Hawaii Observer Program Coordinator
We are looking for Hawaii-based observer coordinators who can handle complicated day-to-day logistics while keeping an eye on the big picture. You must be able to maintain focus, even when being interrupted by a myriad of distractions, and reprioritize tasks at a moment's notice.  You need to be someone who can handle the "heat in the kitchen" and still maintain a calm demeanor with clients and employees.  You must be a critical thinker, dedicated to getting your work completed, have excellent communication skills, and be able to grasp basic budget concepts.  You should be someone who gains satisfaction from working with people daily and be fun to work with. If this sounds like you, and this opportunity fits with your professional goals, we may have a job for you.
Pacific Islands Regional Observer Program (PIROP)
Saltwater will be submitting a proposal for a 5-year contract to provide observers for the PIROP. Work would likely start in the fall of 2023.  This position will be a full-time, Honolulu-based position for the duration of the contract.
While the position of Observer Coordinator may have the attraction of being on land, it also comes with a tremendous amount of responsibility.  Some of the responsibilities would include, but not be limited to, working with the Program Manager to: manage placement meetings, conduct safety inspections, assign observers, track assignments, monitor observer performance in the fisheries involved in this PIROP, work with local project constituents, notify NMFS of potential infractions, submit weekly written reports, enforce standards of conduct, as necessary, and provide observer support, when needed.  After each assignment, you will also ensure that every observer complies with NMFS requirements for debriefing and the disposition of data and specimens.
Meeting coverage requirements and collecting high-quality data are the measures of success for the Hawaii Observer Program.  While these are critical to implementing a successful observer program, it is also very important that Coordinators possess the people skills and inclination to diplomatically solve the many people problems that invariably come up when working in a public program. The challenges are obvious, but the personal satisfaction of being a part of a successful observer program is very rewarding albeit less obvious.
Requirements
Experience as a Manager/Supervisor in fisheries or as an Observer Coordinator. Must be demonstrated work experience.
Worked as an Observer; PIROP Observer experience is preferred.
Ability to relocate to Honolulu, HI if not already living there.
Salary range is dependent on the program, experience, and solicitation.
Resumes are due no later than October 21, 2022, but will be gladly accepted beforehand.
To notify us of your interest, please send your resume to savannah.afoa@saltwaterinc.com. We will honor all requests for application confidentiality.
Regards,
Savannah Afoa
Program Manager & Diversity Officer
214 total views, 2 today
Apply for this Job