Honolulu Jobs? Free job posts Hawaii, Honolulu
Honolulu Jobboard: Find Honolulu - Hawaii Jobs. New Jobs every day. Free job listing, Free newsletter sign-up, career advice, tips, news, blogs and more about all the dreamjobs in Paradise.
Jobseekers:
Free registration & get new Honolulu Jobs by email
Employers:
Free job postings. Easy, fast & free
Featured Jobs
Type

Full-Time

Job

Veterinary Receptionist/Animal Care Specialist Animal Clinic of Honolulu – Posted by Animal Clinic of Honolulu

Location

Anywhere

Date Posted

30 Mar

2022
Latest Jobs - Honolulu, Hawaii (New)
Free job posts Hawaii? Unlimited free job listings Hawaii
Post your job within 2 minutes - 100% free. Step 1: Register with your company name, email and contact. Step two: add your job listing. Candidates will apply online and directly with you.
Looking for Jobs in Honolulu?
Every day new Honolulu Hawaii Jobs. More info on
Honolulu
here. Register for free and get the latest jobs by email: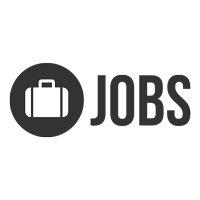 - Sales jobs
- Customer service jobs
- Retail jobs
- Medical and Healthcare Jobs
- Logistics jobs
- It jobs and more.
More then 15.000 unique visitors every month. Registration is 100% free. Takes only 2 minutes. Create your own personalized resume using our automated system and receive new Honolulu Jobs by email.