Full-Time

Apparel Graphic Designer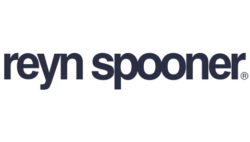 Job Description
Job Description:
The ideal candidate will be part of the Design team and will work in all phases from design development process, initial concept to production.
Responsibilities:
Create graphic design concepts based upon seasonal creative direction
Research market trends and translate into brand appropriate graphics
Work with design team in creating seasonal labels and trim packages
Create all graphic tech packs and communicate with printing mills
Partner with apparel designers to ensure a cohesive collection each season
Solid understanding of Hawaiian culture, botany and oceanic lifestyle
Textile design experience
Extensive knowledge of adobe creative suite, especially Photoshop, InDesign and Illustrator
Strong organizational skills, ability to coordinate numerous concurrent projects.
Ability to work with company deadline parameters
Maintain project libraries and organize graphics by season and concepts
Excellent communication and interpersonal skills
Education/Experience Required:
Degree in graphic design or related field
3-5 years' experience in apparel graphics
Strong illustration skills and typography
Ability to design around concepts
Proficient in Adobe Illustrator, PhotoShop, InDesign, Excel and Word.
Strong computer skills with ability to learn new computer systems; knowledge of Full Circle a plus.
Team player with the ability to interact with all levels of the organization.
Must possess excellent written and verbal communication skills
Must be a proven self-starter, detail-oriented and able to work effectively under tight deadlines.
Can-Do attitude. Desire to learn and grow skillset.
4967 total views, 2 today
Apply for this Job