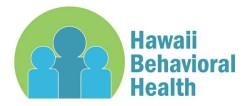 Job Description
Hawaii Behavioral Health (HBH) is the leading regional resource for high quality community-based educational, social, and behavioral health services for children, adolescents, and families throughout the State of Hawaii.
Are you looking for competitive pay, paid time off and a supportive working environment? We are looking for enthusiastic individuals to work one-on-one in a classroom/community setting with children or teens diagnosed with autism and other conditions.
Candidates need to have a minimum of 48 college credits, with Math & English 100 required. An Associate's degree or Bachelor's degree in psychology, special education or related field and 1 year experience working with children is preferred.
Positions average 30 hrs per week, going up to 40 hrs per week. Availability Mon-Fri.  We offer you the chance to gain on-the-job experience in a school setting.
If you have a strong desire to make a difference in the lives of children, have a great work ethic and attitude, please reply to this ad with your cover letter and resume.
Our benefit package includes:
– Competitive rates
– Paid time off
– Flexible work schedule and location
– Health coverage for medical, dental, prescription and vision
– Ongoing training from our Ph.D. and Master Level Clinical Supervisors
– and more!
Please reply to this ad with your resume and cover letter.
5702 total views, 3 today
Apply for this Job