Full-Time

Inventory Associate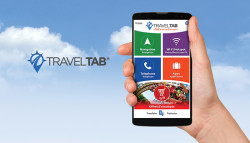 Job Description
About the Company:
Frontline Technology Solutions builds technology for Travelers. Our product, the TravelTab has been a tremendous success as it offers free international calling, unlimited online access, advanced turn-by-turn navigation, travel focused applications and customer convenience functions. It helps travelers stay in touch with friends and family, gives them peace of mind on the road and the inside scoop on everything their destination has to offer. TravelTab is available for rent at all major US, Canada and Mexico rental car locations with every major rental car brand operating in North America.
Be a part of this exciting journey, and join our team that is experiencing a lot of growth and offers a great culture with excellent compensation and benefits!
Position Summary:
Car rental Industry experience  a plus!
Frontline Technology Solutions is looking for an Inventory Associate to work onsite at the Honolulu Airport Rental Car Center in Hawaii to provide support with inventory management.  The Inventory Associate will be responsible for implementing and maintaining all inventory best practices for our Rental Car partners.  The Inventory Associate is a members of a team who works together to physically count inventory for our clients, maintain inventory management standards, and work with the Territory Performance Manager to ensure all inventory needs are met at the airport terminal location.  This includes inventory preparation, inventory transport, and reporting of inventory discrepancies to Headquarters.
This job requires traveling to the Honolulu airport car rental area, counting inventory, preparing inventory for rent, picking up inventory at locations close to the airport and dropping it off at the airport terminal.
Position Responsibilities:
The Inventory Associate will work mostly work onsite to oversee and execute all inventory procedures- These duties will entail:
Device Retrieval from Rental Car Garage
Physical scan and reconciliation of inventory reports and database
Management of inventory room standards
Preparation, kitting and storage of all on hand inventory
Management of inventory logs and reporting
Maintenance of Inventory Database
This position will also require reporting of inventory discrepancies via email and Excel spread sheets to our headquarters in Orlando.
Job Requirements:
Inventory experience of ONE plus years is preferred. (Counting, recording & managing inventory)
Have flexible work schedule including mornings evenings and some weekends
Demonstrate a high level of professionalism at all times of self and towards others.
Be articulate and professional in verbal and written communication.
Able to work quickly and accurately using basic addition and multiplication skills
Detailed oriented.
Provide excellent customer service
Advanced knowledge in Excel- ability to do VLOOKUPS, Pivot Tables and spread sheets.
Familiar with Microsoft Outlook email.
Physical Requirements:
Candidates must be able to bend, stoop, squat, and/or kneel frequently to ensure a complete count of all merchandise.
4650 total views, 2 today
Apply for this Job