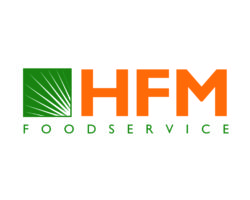 Job Description
Summary: Process various credit documents submitted by the Truck Return Clerk and other personnel for products returned or for other credit requests. Other duties include reviewing, verifying, mailing credit memos, faxing credit memos and maintaining files as needed. Assist as needed to research bill back credits and adjustments to be filed as vendor claim.
Responsibilities:
Review invoices and pickup requests submitted by Truck Return Clerk and verify returns that need to be processed for credits. Verify credit code to be used and make any changes as needed.
Enter credits into computer, verify accuracy and, subject to review by the Credit Manager or other designated individual. Mail the credits to the customer daily and fax credit memos, if necessary. The standard of performance will be to process all credits for product returns on the day of the return at minimum, but, no later than the next business day.
Maintain necessary files of credit documents as needed, for subsequent review.
Review and research credit inquiry requests submitted by CSRs, DSRs, and customers for various discrepancies such as pricing, quality, products, etc. Ensures such credit requests are within the HFM's Credit Policy and receives approval from the appropriate manager. Informs CSRs, DSRs, and others as needed if credit requests will be rejected and why. May inform the customer if necessary.
Communicate with customers about questions concerning credits.
Processes, logs, and tracks all vendor claims after inventory receipt. Communicates to Purchasing Department of all pending claims. Enters billbacks once documentation for approval is given.
Assist/Backup AR Clerk in posting payments. Backup for Truck Return Clerk as needed.
Other duties as assigned.
Qualifications:
Education:
High school diploma or general education degree (GED), required; BS or BA preferred.
Experience:
Previous computer and clerical experience required. Accounting, inventory, and AS400 computer system background preferred.
Knowledge:
Familiarity with food business and customers preferred.
Skills:
Ability to use 10-key by touch, data-entry, handle high volume of data, perform clerical work quickly and accurately, able to communicate well with employees and customers
We are proud to be an Equal Opportunity Employer.
EOE/Minorities/Females/Vet/Disability

52 total views, 1 today
Apply for this Job