Full-Time

Administrative Assistant
NOTE: This job listing has expired and may no longer be relevant!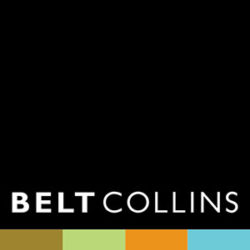 Job Description
Primary Purpose:     
Provides administrative support to administration and other departments. Tasks and projects range from simple to moderately complex.  Requires a detailed-orientated person with strong Microsoft Office and proofreading skills. Must be able to be able to remain focused in a fast-paced work environment and ability to handle multiple deadline-driven projects for varied platforms.
Please apply by visiting our careers page at https://belt-collins-hawaii-llc.prismhr-hire.com/
Essential Duties/Functions:
Proofread/edit/rewrite project descriptions, reports, requests for proposals, environmental assessments, environmental impact statements, technical reports and other documents for accuracy, consistency, completeness, grammar, and format.
Set-up and prepare reports, letters, mailing labels and other materials using word processing software (styles), meeting various deadlines.
Enter, retrieve, update, verify, and delete information from electronic files.
Print, collate, and bind reports and other materials.
Assists in the management of the offsite records storage.
Processes required contract documents, including certificate of insurance requests.
Assists in processing professional license renewals and maintains list of licensed staff.
Assists with ordering office supplies and maintaining office supply inventory.
Maintains, updates, and distributes standard office documents and templates as needed, providing electronic copies to staff when requested.
Updates the Company's contacts database.
Assists in providing office event coordination, planning, etc.
Other Duties and Functions
Assists with general office duties in a back-up capacity, including answering phones, distributing incoming mail, setting up conference rooms, distributing incoming deliveries and coordinating pick-up requests as needed, etc.
Performs other duties as assigned to meet business needs.
 Qualification Requirements:
Skills/Knowledge:
Requires ability to build rapport with other shared services staff members to effectively fulfill assigned projects and tasks, evaluate administrative demands and to identify process improvement opportunities.
Must have advanced- level experience in Microsoft Word, Excel, and Acrobat.
Knowledge of the format, organization, and composition of business letters, reports, and memoranda.
Knowledge of correct English language and grammar.
Ability to maintain strict confidentiality.
Clear and concise verbal and written communication skills and the ability to communicate effectively with people at all levels.
Organizational ability to work with minimum supervision on routine assignments.
Operating knowledge and experience using a computer, standard office machines and equipment; working knowledge of computer applications and software.
Valid driver's license.
Education/Trainings:
High School Diploma required.
Bachelor's degree preferred.
Experience:
At least 3 years related work experience in an office setting required.
Working Conditions:
Monday through Friday. Occasional overtime may be required.
Tools and Technology Used:
Desktop computer
Printers
Plotters
Presentation software
Spreadsheet and word processing software
Multiline Telephone
Mental Requirements:
Requires anticipatory thinking and alertness to respond to audio and visual cues from the environment, including computers, security monitor, telephone systems and other staff members.
Ability to handle multiple tasks, projects, and schedules (with frequent interruption).
Ability to respond quickly to rush projects, multiple deadlines or emergencies with composed and organized execution.
Attention to detail.
Physical Requirements:
Requires sitting in office chair and typing on keyboard for periods of up to two hours without a break.
Ability to communicate effectively verbally, in writing, and over the telephone.
Occasionally requires bending and lifting/transporting of moderately heavy objects (up to 30 pounds).
Dexterity of hands and fingers to operate a computer keyboard, mouse, power tools, handle other computer components, and other digital devices.
General vision, hearing, speech, walking, and standing required. Turning, twisting, kneeling, and bending performed.
Belt Collins Hawaii is an equal opportunity/affirmative action employer and all qualified applicants will receive consideration for employment without regard to race, sex, gender identity and expression, age, religion, color, national origin, ancestry, citizenship, disability, genetic information, marital status, breastfeeding, income assignment for child support, arrest and court record (except as permissible under State law), sexual orientation, domestic or sexual violence victim status, national guard absence, or status as a covered veteran.
Employment is contingent on satisfying employment eligibility verification requirements of the Immigration Reform and Control Act of 1986 and reference checks.
All information collected is for recruitment purposes only.
126 total views, 1 today
Apply for this Job