Freelance

Administrative/Personal Assistant needed ASAP
NOTE: This job listing has expired and may no longer be relevant!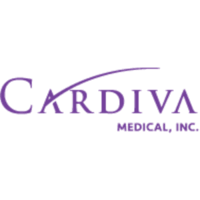 Job Description
As an Administrative Assistant /Data Entry you would update, maintain and retrieve information held on computer systems. You would also transfer information that is on paper to computer files. So if you enjoy working with computers and can type quickly this job could be ideal for you. You'll be able to work quickly and accurately, and pay attention to details. You will also probably need a basic knowledge of word processing, spreadsheets and databases, file management, e-mail and the internet. At least three year's relevant and acceptable work experience in an Administrative /Office work environment. You are required to maintain the company's financial records such as income and expenses, Most of your duties are performed on a computer, and many use financial software to manage company records.
You are also required to record financial transactions such as bill payments and payroll, and may also prepare reports and summaries for supervisors and managers. You will prepare bank deposits using data from a company's cash receipts, checks and any other financial transactions. You may also monitor loans and other accounts to ensure payments are current.
Entry requirements
We prefer you to have a minimum of a High School diploma
You will need a basic knowledge of word processing, spreadsheets and databases. You would normally be tested for keyboard skills and accuracy in entering data. We will provide training on data entry systems when you start work.
OTHER IMPORTANT INFORMATION
Full-time jobs are normally 35 to 40 hours a week. Part-time work and temporary jobs are often available with lesser hours not more than 30 hours weekly.
You would be based at a computer workstation. The company will provide you with a functional and fully equipped Home Office.
Training salary: $20 / hour
Summarized Description:
Job Title: Administrative Assistant/Data Entry
Job Type: Part-Time / Full-Time
Salary: $20/ HR
Bonus: $100 (sign on), Overtime
Benefits: IPhone XSmax, Health care/401k/Holiday
Job Location: Work-From-Home / Home Office
109 total views, 1 today
Apply for this Job