NOTE: This job listing has expired and may no longer be relevant!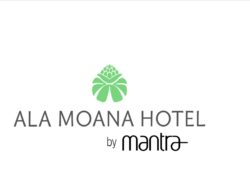 Job Description
About Us:
At Ala Moana Hotel we are always looking for good people who represent the many cultures of our islands, people who have a strong sense of place, and people who are willing to share their knowledge and experiences openly with our guests. We value people who strive for flawlessness in their work and who know what it is to be accountable to guests, fellow employees, and the community.
We need individuals who value equality, and in keeping with that feeling, are willing to learn from as well as share with 'ohana team members and our guests. Most importantly, we are looking for people who genuinely feel aloha toward others, be they friends or strangers, and can express aloha with warmth and generosity.
The Ala Moana Hotel's Barista is responsible for preparing and serving specialty coffee and/or other beverages and food items while providing exceptional customer service to patrons.
Responsibilities include but not limited to:
Prepare or serve hot or cold beverages, such as coffee, espresso drinks, blended coffees, or teas. Prepare or serve menu items, such as sandwiches or salads. Serve prepared foods, such as muffins, bagels, scones, croissants, etc. Weigh, grind, or pack coffee beans for customers.
Take customer orders and convey them to other employees for preparation.  Receive and process customer payments.
Provide customers with product details, such as coffee blend or preparation descriptions.  Describe menu items to customers or suggest products that might appeal to them.
Clean or sanitize work areas, utensils, or equipment.  Wash dishes.
Check temperatures of freezers, refrigerators, or heating equipment to ensure proper functioning.  Wrap, label, or date food items for sale.
Stock customer service stations with paper products or beverage preparation items.  Order, receive, or stock supplies or retail products.
Create signs to advertise store products or events.  Set up or restock product displays.
Qualified candidates must possess:
Minimum 1 year of food and beverage experience required
Previous coffee shop experience preferred
Ability to work in a fast paced environment, handle multiple tasks and detail oriented
Liquor Commission Card (yellow)
Barista Certification
How To Apply:
To be considered for employment please submit an online application to www.alamoanahotelcareers.com
104 total views, 1 today
Apply for this Job