Full-Time

Become a Certified Nursing Assistant—C.N.A. 100% tuition paid by us!
NOTE: This job listing has expired and may no longer be relevant!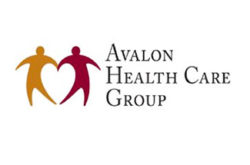 Job Description
Hale Nani Rehab & Nursing Center has a longstanding tradition of growing talent and preparing employees for leadership roles. Hale Nani has partnered with Hale Hau'oli Hawai'i to provide you with the Hoaloha Nurse Aide Training Program. Come join the Avalon Healthcare team!
We'll pay 100% of your tuition through Hoaloha Nurse Aide Training Program.
Only two days a week for 5 weeks
Next class starts 8/5/2019 at Hale Nani Nursing & Rehab
Register today! Classes are filling up!
Once you've completed your class and pass the certification exam, you become eligible for a full-time position at any Avalon Healthcare facility!
Benefits Include:
Comprehensive Medical Benefits
401(k) Savings
Education & Tuition Assistance Discounts
Vacation & Sick Pay
Competitive Wages & Shift Differentials
Requirements:
Must be 18 years old by the training graduation date
Pass a Criminal Background Check and Drug Screen Test
Be able to regularly lift and/or move up to 20 pounds and occasionally lift and/or move up to 35 pounds. Understand that the CNA position involves exposure to blood, body fluids or tissues, and contaminated sharps.
Must obtain CPR: American Heart Association for Basic Life Support for Health Care Providers or Basic Life Support for the Healthcare Provider from the American Red Cross.
147 total views, 1 today
Apply for this Job