NOTE: This job listing has expired and may no longer be relevant!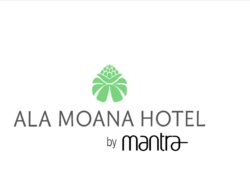 Job Description
About Us:
At Ala Moana Hotel we are always looking for good people who represent the many cultures of our islands, people who have a strong sense of place, and people who are willing to share their knowledge and experiences openly with our guests. We value people who strive for flawlessness in their work and who know what it is to be accountable to guests, fellow employees, and the community.
We need individuals who value equality, and in keeping with that feeling, are willing to learn from as well as share with 'ohana team members and our guests. Most importantly, we are looking for people who genuinely feel aloha toward others, be they friends or strangers, and can express aloha with warmth and generosity.
The Ala Moana Hotel's Bell staff plays an instrumental role in the guest experience. The team is responsible for ensuring our guests' belongings are properly stored, delivered and retrieved.
Responsibilities include but no limited to:
Transporting guest luggage to and from guest rooms
Escorting guests to rooms and informing guests of all hotel services and features
Correctly tagging, storing and retrieving luggage from holding room
Deliver items to guest rooms promptly
Qualified candidates must possess:
Previous Bell Person experience preferred.
Exceptional communication and organizational skills.
Ability to work independently or part of a team.
Able to handle the physical aspects of the position. Position requires constant lifting; occasionally lifting up to 50lbs. Frequent kneeling, pushing/pulling and constant standing and walking throughout the shift.
TO APPLY:
Please visit our website listed below to complete an online application.
www.alamoanahotelcareers.com
138 total views, 1 today
Apply for this Job