Full-Time

Business Development Rep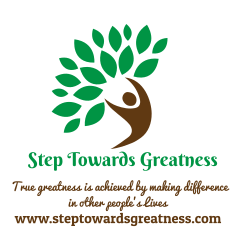 Job Description
If you're the type of person looking for a company that is built around collaboration, open communication and a self-driven environment then keep reading!! **SERIOUS INQUIRES ONLY**
***100% COMMISSION BASED. YOU REALLY ARE YOUR OWN BOSS***
Our team is looking for an aspiring entrepreneurs who is highly motivated, professional, and self-driven to do what we do – helping other to become Entrepreneurs and run their business online while making positive changes to their life while reaching professional success, turning your passion for personal development and Leadership to mentor others .
Instead of working for someone else and making what THEY think you are worth, this is your opportunity to work for yourself and make what YOU know you're worth.
The People:
We have previous franchise owner's brick and mortar business owners, Foodies, Artists, Teachers. Nurses Musicians, Family, Retiree and every other variation of people. You will gain friendships here and be part of our community.
Our Hiring Process:
You find or get sent this job post
You read the post
It piques your interest and/or makes you want to disapprove our claims
You tell us you are interested (apply, email, visit our site fill out the form, call)
We call you for a friendly conversation.
We sent you our online presentation about our company and products
We schedule a 3 way call to answer all your question and you decide if you are on board
You start your training
Expectations:
 Business Consultation & Sales
Training & Team Support provided week
Flexibility & True Work-Life Balance
 Growth Potential & Personal Development courses
Commission
Be Your Own Boss
Your own  Legit Business
Advice:
Don't ignore this opportunity. I'm sure you're happy, but shouldn't you always be striving for more? Come and visit our site. Worst-case-scenario – you find out all the things we say are true (which you will) and you are a perfect fit and then you don't take our offer. Don't be scared of change. Don't worry about your current employer you can work around your schedule, sometimes you have to move on, and we encourage it as well.
Job Types: Full-time, Part-time opportunity
Benefits:
Flexible Schedule
You run your own legit business
Portable business work from anywhere
Experience:
Sales:
Customer Service:
Can follow and read a script
Make phone calls
Company's website:  https://www.steptowardsgreatness.com/
73 total views, 3 today
Apply for this Job