Part-Time

Call Center Representative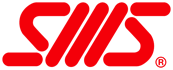 Job Description
SMS Hawai'i is seeking to immediately hire several qualified interviewers to work in our call center located at Bishop Square. Starting pay is $14 an hour and up to $16.50.
Call Center professionals will contact local residents and ask for their opinions on the top issues of today.
SMS Hawai'i offers flexible scheduling (we will be discussed this during the interview). No experience is necessary and we will provide paid training.
Call or email to set up an appointment. Please include a call-back phone number when replying via email or voicemail.
Aloha and I look forward to hearing from you soon.
Please ask for Rene'e
808-440-0727
rfaamausili@smshawaii.com
119 total views, 1 today
Apply for this Job