Full-Time

Clinical Psychologist – Pearl City, HI
NOTE: This job listing has expired and may no longer be relevant!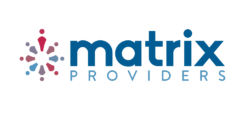 Job Description
Matrix Providers – Caring for America's military family
Serving America's military family by aligning exceptional healthcare workers with rewarding career opportunities.
---
Urgent: We are offering a rewarding opportunity for a qualified Clinical Psychologist (Psych) to assist with Veteran's Medical Disability Exams (MDE) in Pearl City, Honolulu, HI. We are hiring providers to conduct one-time non-treatment exams. 
Working inside the gates of a military installation is an experience unlike any other. We welcome you to come in from the storm and enjoy set schedules, structured, clean, and quiet environments, and a better work/life balance. Come see what base life is REALLY like at a military treatment facility. You will be happily surprised how different everything can be when serving America's military families.
• Status: Full-time
• Schedule: Monday – Friday, 8:00AM – 5:00PM
• Benefits: Competitive financial package with a comprehensive insurance package including health, dental, vision, and life coverage.
• Accrued Paid Time Off (PTO) & Paid Holidays
• 401(k) Plan
The Clinical Psychologist must have the following qualifications:
• Graduation from Doctorate or Post-Doctorate APA-Accredited Program.
• Ph.D. or Psy.D.
• Current license in the State you will be practicing in.
• Prior VA or compensation exam experience is a plus but not required.
• Prior PTSD experience is a plus but not required.
Due to contractual obligations with the DoD, Health Care Workers performing under this contract must either be a U.S. citizen, or as defined by the Department of Homeland Security, U.S. Citizenship and Immigration Services, either a noncitizen national of the United States, lawful permanent resident of the United States, or alien authorized to work in the United States.
You will love being part of the Matrix family of Providers whose focus since day one has been selflessly giving back to our hard-working and devoted military servicemen and women. Matrix Providers has always been a proud veteran-owned company and military family supporter and is a staunch ally of our active-duty and veteran service providers.
Matrix Providers endeavors to make www.matrixproviders.com accessible to any and all users. If you would like to contact us regarding the accessibility of our website or need assistance completing the application process, please contact our Recruiting Hotline Number, 1-877-807-8277, TTY LINE, 385-722-8109. This contact information is for accommodation requests only and cannot be used to inquire about the status of applications.
Matrix Providers is an equal opportunity employer. Qualified applicants will receive consideration for employment without regard to race, color, religion, sex, sexual orientation, gender identity, national origin, disability, or protected veteran status. For our EEO Policy Statement, please click here. If you'd like more information on your EEO rights under the law, please click here.
149 total views, 1 today
Apply for this Job