Full-Time

Commercial Journeyman Electrician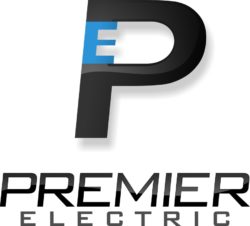 Job Description
Position Title – Commercial Electrical Journeyman
Premier Electric, LLC is a full-service Electrical Company currently working on Schofield Barracks, HI.
Our Mission is to make a commitment to our company to build lasting business relationships, with our customers by delivering excellence and quality work, with our suppliers by providing clear communication and prompt payments, and with our employees by creating an atmosphere that encourages a motivated and focused team, exceeding expectations and gaining trust through exceptional performance by every team member in our company.
What we are looking for:
Are you a self-driven individual, that puts values first?
Is knowing a business mission, as important as knowing its owners?
When confronted with challenging tasks or individuals, does it stir your desire to show your own style to win?
Skills/Requirements:
Current State of Hawaii Fitness Card
Has a desire to be part of something more than just themselves
Has the ability to work with a team, at no point will you be allowed to be a lone ranger
Gets Stuff DONE!!!!
Gets upset when excuses are given
Is willing to take out the garbage, clean floors, hold doors to do whatever it takes to help the team WIN
Sets a goal and takes action to conquer it
Multi-tasks well
Organized and detail oriented
A great communicator
Can get around working on a computer- sending email, attachments including project photos, timecards and project documents
Great with Paperwork- Providing supplier invoices & crew timecards to main office for billing
Can document added scope of work and turn in to office
Tracking changes
Electrical wiring fundamentals from conception to completion
Install Electrical to code, read and comprehend the National Electrical Code
Customer relations
Scheduling
Can work Hard and also have F.U.N while getting things done!!
We are looking for a confident and Commercial Electrical Journeyman to join our team with the skills and requirements above. The tasks take a specific type of experience and skills, but success depends on the bullet items listed above.
We encourage growth. As our firm grows, the opportunity to grow will be passed on to you.
Salary – Davis Bacon as required by project.
Premier Electric is an equal opportunity employer.
82 total views, 1 today
Apply for this Job