Full-Time

Community Health Worker
NOTE: This job listing has expired and may no longer be relevant!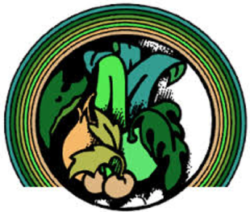 Job Description
Position Summary
Provides health care outreach services to Native Hawaiian individuals and families on the island of Oahu to improve a client/patient's quality of life.  Under the direction of the Client Services Manager, the Community Health Worker (CHW) carries out functions within culturally, appropriate service delivery programs in the community that include client identification; assists or provide health promotion/education activities. The CHW is a community member who serves as a "bridge" between health care consumers and providers to improve health and promote healthy lifestyles.  Incumbent works together with the staff within KOM to meet the client's needs.
Essential Duties and Responsibilities
Identifies clients who are appropriate for Ke Ola Mamo services as outlined in grant goals and objectives.
Travels door-to-door or site-to-site to locate and communicate with potential clients.
Visits individuals and families in their homes to explain supportive services and resources available to them.
Keeps careful records of all contacts made and follow-up as necessary, providing case management of clients/patients.
Speaks before neighborhood groups to establish communication and rapport between persons in community and Ke Ola Mamo, to publicize supportive services.
Attends community meetings, health fairs and represents KOM as requested by Client Services Manager; to understand community issues and build relationship with community members.
Networks with community agencies and attends community meetings.
Assists with health promotion/education activities.
Explains programs and procedures and answers general questions to potential clients by providing services to clients inclusive of assessment/reassessment; coordination of provider services; and, the development of an individualized care/service plan with a prescribed time frame with outreach workers.
Distribute flyers, brochures, or other informational or educational documents to inform members of the Native Hawaiian population.
Provide feedback to health service providers regarding improving service accessibility or acceptability.
Prepares and maintains client records; utilizes tracking mechanism database, created for identifying, tracking and providing additional services as needed. Ensures confidentiality of client records, sharing pertinent information only with the client's approval.
Works with all levels of Administrative and Clinical staff to develop and implement programs that promote health and access to health.
Ensures adherence to federal, state and local laws, rules and regulations.
Other Duties and Responsibilities
Attend monthly staff meetings.
Routinely uses KOM database and other computer systems including e-mail, Internet, word processing and electronic health records (EHR).
Performs other related duties and responsibilities as assigned by the Client Services Manager.
May collect data to help identify community health needs.
Attends ongoing training.
Provides monthly status report to Client Services Manager.
Working Conditions
Indoors and outdoors, under a variety of conditions in the community.
Working Hours
Normally 8:00 a.m. to 5:00 p.m., Monday through Friday.  Some evening and weekend work may be required; dependent on requirement of position duties and responsibilities.
Equipment Use
Stethoscope, sphygmomanometer, scale (standard and/or baby), electronic vital signs machine, glucometer, syringe and solutions for possible immunizations/vaccinations, other medical equipment as needed; computer, copier, fax machine, telephone and other standard office equipment; 7 passenger vehicle.
Mental Demands
Use of initiative, judgment, problem solving, and following or interpreting established policies and procedures.  Work under occasional deadlines or pressure; dealing with difficult people or situation involving complex issues; establishing and maintaining cooperative and productive work relations; complying with KOM Code of Ethics.
Communication Demands
Requires strong verbal and written communication, which entails preparation of oral and written reports, memos and other communications in a clear, concise and professional manner; ability to meet people with ease; communicate the written and spoken work with tact, diplomacy, and/or authority when necessary.
Physical Demands
The physical demands described here are representative of those that must be met by an employee to successfully perform the essential functions of this job.  Reasonable accommodations may be made to enable individuals with disabilities to perform the essential functions.
While performing the duties of this job, the employee is occasionally required to stand; walk; sit; use hands to finger, handle, or feel objects, tools or controls; reach with hands and arms; climb stairs; balance; stoop, kneel crouch or crawl; talk or hear; taste or smell.  The employee must occasionally lift and/or move up to 25 pounds; assist clients with mobility problems.  Specific vision abilities required by the job include close vision, distance vision, color vision, peripheral vision, depth perception, and the ability to adjust focus.
Qualification Requirements
Knowledge, Skills and Abilities Requirements
Demonstrated knowledge of Native Hawaiian cultural values and practices in the delivery of health care services.
Knowledge of community, health and human service agency resources.
Knowledge of community needs.
Knowledge of technology and automation.
Knowledge of the principles and practices of effective community health outreach and case management.
Working knowledge of software applications used by KOM: ECW and MANA.
Skill in integrating Native Hawaiian cultural sensitivity methods in delivery of service.
Ability to advocate on behalf of the client by means of locating resources to meet as many of the client's needs as possible and connecting the client to identified resources; to assess the client's progress and the effectiveness of the treatment plan interventions; to ensure the client receives services in a timely and effective manner.
Ability to document interactions with clients and service providers, to facilitate communication.
Ability to address the public and professional groups.
Ability to perform outreach services.
Ability to prepare and maintain reports and records.
Ability to work effectively and independently with various levels of Clinical and Administrative managers, coworkers and staff within KOM and with community leaders and provider/agency representatives.
Ability to establish and maintain effective working relationships with employees, other agencies and the public.
Ability to maintain composure under time restraints and when serving clients.
Ability to maintain accountability and confidentiality.
Ability to prioritize tasks, good time management skills and demonstrate high integrity.
Other Requirements
Have a valid driver's license and use of a personal vehicle for work with proof of adequate automobile insurance coverage. May use company vehicle for business of the organization.
Driver's abstract without any moving violations.
Valid tuberculosis clearance within one (1) year.
Education and Experience Requirements
Associates or bachelor's degree in Human Services preferred, but not required.
Minimum 2 years of general experience. Work experience which involved meeting and dealing effectively with people and which demonstrated the ability to (a) establish and sustain positive relationships with people; (b) provide and elicit pertinent information; and (c) recognize and identify basic human needs and motivations.
Minimum 2 years of experience working with Native Hawaiian population, community agencies, providers and insurers.
Computer literate (working knowledge of Microsoft Office applications) and ability to learn KOM's Electronic Health Record.
One (1) year working experience with the State of Hawaii Medquest program.
Any combination of education and experience that would provide the necessary knowledge, skills and abilities to perform the essential functions of this position.
165 total views, 1 today
Apply for this Job