Part-Time

Customer Service Representative/ Data Entry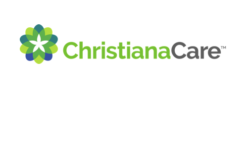 Job Description
Customer Service Representative/ Data Entry Representative Job Duties:
-Attracts potential customers by answering product and service questions; suggesting information about other products and services.
-Opens customer accounts by recording account information and also maintains customer records by updating account information.
-Maintains financial accounts by processing customer adjustments and also prepares product or service reports by collecting and analyzing customer information.
-Maintains data entry requirements by following data program techniques and procedures.
-Verifies entered customer and account data by reviewing, correcting, deleting, or reentering data; combining data from both systems when account information is incomplete; purging files to eliminate duplication of data and also maintains operations by following policies and procedures; reporting needed changes.
-It is a work from home position [bring your office to your door step], where all equipment will be provided by the company.
NOTE: Full training will be offered to all candidates , You are also welcome to apply for part-time, keep your other job(s) and still enjoy full benefits. Compensation is $29.20/hr full compensation and $24.80/hr during training.
Please submit your resume to the Recruiting Department:- recruitdept@christianacarecarrier.org to be considered.
66 total views, 1 today
Apply for this Job