Full-Time

Customer Success/Software Implementation Project Manager
NOTE: This job listing has expired and may no longer be relevant!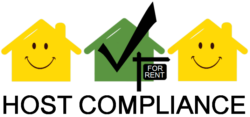 Job Description
PLEASE APPLY THROUGH THE FOLLOWING LINK:  https://host-compliance-llc.breezy.hr/p/549f8b189ca6-customer-success-software-implementation-project-manager
Is INDEX/MATCH your favorite Excel function? Is the "Checklist Manifesto" your favorite book? Are you a stickler for minor grammatical errors? Do you proofread your emails 3 times before sending them? If so we need to talk!
We are looking for a seasoned, obsessively detail oriented, and insanely data savvy Implementation Customer Success / Software Implementation Project Manager to join our rapidly growing enterprise SaaS startup. You will manage the onboarding and implementation of our software-as-a-service data products and to be successful in the role you will need to become a product expert so you can quickly analyze and determine client business needs and devise creative and effective solutions. As a Customer Success / Software Implementation Project Manager, you will own everything as it relates to the implementation of the software and serve as the primary point of contact for project communications to ensure that the project moves along smoothly. As such you will need to be a strong communicator and comfortable with presenting (via video conference) to senior level local government officials. As we are in the business of data, you need to be extremely adept at managing spreadsheets and manipulating and matching large data-sets. If this sounds intimidating or stressful, please don't apply. 🙂
This role can be performed from home (assuming you are located somewhere in North America) as long as you have access to a professional work-environment and a fast internet connection.
Job requirements:
Outstanding organizational skills
Extreme attention to detail
Strong multi-tasking ability
Excellent client and internal communication skills including:

Structured, clear, and concise writing skills
Ability to clearly articulate complex thoughts and concepts to clients

Expert-level experience with Microsoft Excel and Word
Hands on experience with software-as-a-services and web technologies including:

Salesforce.com
Web-conferencing software
Google Apps including Google Drive, Sheets and Docs
Hiring process:
As a true meritocracy we do not have any particular requirements as it relates to prior work experience or physical location. That said, we care a lot about innate skills, attitudes and work-ethic. Our hiring process reflect this, and to find the perfect candidate we will test every candidate on the actual skills required to do the job successfully. Each test will require some time commitment from you, and we will only ask you to do additional tests if you pass the prior tests. This way we won't waste your time, while making sure that you are the perfect match for the job.
Who are we:
Host Compliance is a privately held tech company born in the heart of California's Silicon Valley but with employees all over North America (and the world). Our vision is a world in which the sharing economy works for everyone. We seek to contribute to this by being the leading independent and trusted third party that local governments can turn to for data, software tools and impartial advice on how to adopt and enforce Airbnb-style short-term rental related local rules that best serve the needs of all constituents in their communities. You can learn more about us from these new stories in the Wall Street Journal, CNN and Fox News.
The team behind Host Compliance consist of an experienced group of data scientists, engineers and business people with backgrounds from Caltech, Harvard and McKinsey. The company is profitable and since launching out of Stealth mode in Q2 2016, it has grown extremely rapidly.
We are an Equal Opportunity Employer. We do not discriminate on the basis of race, religion, color, sex, age, national origin or disability, or any other characteristic protected by federal, state or local laws.
240 total views, 1 today
Apply for this Job