Part-Time

Front of House Food Server/Host or Back of House Chef/Prep Cook
NOTE: This job listing has expired and may no longer be relevant!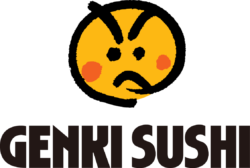 Job Description
Where will you GENKI?
Pay Rate of up to $16 per hour, includes average tips for ALL HOURLY POSITIONS!
We have multiple full-time and part time positions to fill immediately. Here at Genki, you have the opportunity to learn and grow with the company!
Front of House (FOH) – Performs a variety of duties including:
Back of House (BOH) – Performs a variety of duties including:
Prep Cook
Sushi Cook
Fry Cook
Dishwasher
No experience necessary – we will train!
Applicants must be at least 17 yrs of age.
Must be able to work scheduled shifts and flexible hours including weekends & holidays.
Great benefits include: 401(k) Retirement, Paid Vacation and Sick Leave, Medical and Dental Coverage, Employee Discounts, Shift Meal Allowance and More…!
Apply online at http://www.genkisushiusa.com/join.html or in person at any of our locations.
92 total views, 1 today
Apply for this Job