Full-Time

Front Office Manager
NOTE: This job listing has expired and may no longer be relevant!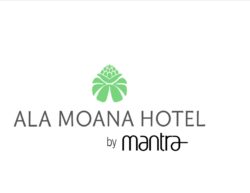 Job Description
About Us:
At Ala Moana Hotel we are always looking for good people who represent the many cultures of our islands, people who have a strong sense of place, and people who are willing to share their knowledge and experiences openly with our guests. We value people who strive for flawlessness in their work and who know what it is to be accountable to guests, fellow employees, and the community.
We need individuals who value equality, and in keeping with that feeling, are willing to learn from as well as share with 'ohana team members and our guests. Most importantly, we are looking for people who genuinely feel aloha toward others, be they friends or strangers, and can express aloha with warmth and generosity. We value people, as they are the heart of great businesses.
We are currently looking for a highly motivated Front Office Manager who is responsible for supervising and coordinating activities of the Front Office, Bell/Valet and Reservations departments. The Front Office Manager will assist the Director of Front Office in the managing and directing of the day–to–day operations.
Responsibilities include but not limited to:
Plans and coordinates all work activities in the department.
Processes payroll for the department.
Creates schedules weekly based on occupancy, ensuring that optimum number of Team Members is achieved within budgetary guidelines.
Ensuring all Front Office, Bell/Valet and Reservations team members are properly trained on their job duties and company policies and procedures.
Coaches and develops team members to ensure their success; completes performance appraisals and performance manages as necessary.
Responds professionally and promptly to all guest complaints.
Qualified Candidates must possess:
Minimum of 3 years of Front Office Management experience preferably in a large hotel or similar institution.
Experience in the Union setting preferred.
Excellent written and verbal communication skills.
Proven leadership skills, sound judgment and the ability to work well with a diverse staff.
How to apply:
Please submit an online employment application to www.alamoanahotelcareers.com
140 total views, 1 today
Apply for this Job