Freelance

Hawaiian Residents! Work from Home! Phone & Email Support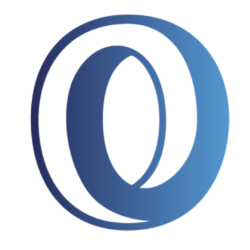 Job Description
https://careers-omniinteractions.icims.com/jobs/1239/hawaiian-residents%21-work-from-home%21-phone-%26-email-support/job
Calling all Hawaiians, Hawaiian Residents, and Islanders! Have you ever wanted to work from home? Have you ever wanted to get into, or continue in the healthcare field? Have you ever wanted to work for yourself? Have you ever wondered what the gig world is all about? As a gig worker, you are your own boss. You set your own hours, work when you want, pick up the hours that work around your life, making more than $20+/hour (starting at $21/hour to run your own business!)
Your expertise in the local industry is needed! As a gig worker, you start & run your own business & set your own hours! Working for Omni's clients, you can work your full-time job or use this opportunity to work the hours for you. By setting your own hours, you get to prioritize you & your family, your culture, your lifestyle with a rich work-life balance.
As a gig worker supporting Omni's clients, you are self-employed. We pay for available time! Think of us like an on-demand service – you get paid even if no calls are coming in (unlike some other gig companies we know!) No more wasting time hoping you get a call, or not being paid for anything other than talk time. Working on the Omni platform, you will ACTUALLY make $21+/hour GUARANTEED!
NOTE: for current residents of the Hawaiian Islands ONLY (Hawaiians, Hawaiian Residents & Islanders!)
GBA Responsibilities
What work will you be doing?
You'll be taking inbound phone calls, answering chat messages, & responding to emails) for an eye exam provider.
You will interact with customers through phone and/or chat/email, helping them with all questions they have about their vision plans.
What You'll Do
Work from home, or any quiet place with a closed door
Choosing when & how often you want to work
Respond to chats, emails, and calls from customers
Quickly help customers with good solutions
Solve problems in a creative way
Document details of calls & customer interactions in the appropriate systems
Type and talk at the same time
Navigate multiple systems, programs, and screens at the same time
Who You Are
Great communication skills (verbal and written)
Can type 25 WPM or more with 90% accuracy
Solid computer skills, including typing and navigation
Comfortable empathizing and remaining patient with difficult callers
Currently residing in Hawaii & planning to work there as well!
Requirements
NOTE: Only current residents who live in Hawaii can support this client.
As a self-employed 1099 Independent Contractor providing work-from-home customer support services, you are responsible for your own tax obligations. Actual earnings may vary depending on the hours you schedule yourself, call volume, and other factors. Independent Contractors are responsible for expenses and control their own income.
Scheduling & Hours
GBA's providing service on the Omni platform choose their own schedule by self-scheduling in 30-minute or 1 hour blocks. You get to choose how when & how often you provide services. The more hours you work, the higher your earning potential!
27 total views, 1 today
Apply for this Job