Full-Time

Junior Copywriter (Dutch)
NOTE: This job listing has expired and may no longer be relevant!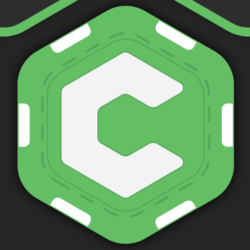 Job Description
Company Description
CasinoHEX.be is your Belgian guide in the world of online gambling. There you will find a great variety of reliable casinos with honest reviews, useful tips for both experienced players and newcomers, exclusive bonuses and free casino games, all that to make the best of your gambling experience.
Casino Hex is your Belgian guide in the world of online gambling. For the last two years we have been keeping an arm on the pulse of the industry, finding the best online casinos in Belgium, casino games and providing reviews on them with all the useful information we could find. We make it our goal that our readers receive the best gaming experience and receive the most bonuses they possibly can. Our team is constantly on the lookout for new bargains, new games and new experiences for our readers. Casino Hex features games like free slots, roulette, blackjack, craps, baccarat, video poker and many others to suit the tastes of our wide audience. Check out our vacancies if you want to become a part of our team. We are always happy to welcome people who are enthusiastic about gambling!
Why Players Choose Us?
Our visitors read only trustworthy reviews on online casino sites, online casino games, casino software developers and online slots with many features;
Every gambler can play a free demo version of his favorite slot machine game before playing for real money;
In our huge collection (see on https://casinohex.be/), we have a large number ofthe online slots and casino games by the best casino software providers like Microgaming, Betsoft, Netent, Playtech which are available on our website for free;
Before writing a review about online casino, we test it by ourselves. After this, we write our expert opinion for gamblers where we recommend to play in this casino or avoid it.
Job Description
Casino Hex is on the lookout for talented aspiring freelance writers with knowledge of the casino industry (or willingness to gain it).
Casino Hex is a website dedicated to casino reviews. At https://casinohex.be/ our readers can find invaluable information on hundreds of casinos with Microgaming, Netent, Playtech and many other online casino software providers. Site provides people with 1000+ free casino games including free slots, roulette, blackjack, craps, baccarat, video poker and other online gambling games.
Our main goal is to familiarize people with the world of online gambling and provide them with tips and advice on where to play, what to play and how to play.
All the info is provided to maximize positive gambling experience for each player in terms of safety, money value and awareness.
We feature a set of gaming guides that help novices in gambling understand what are the pros and cons of any type of game and how to make the right decision when they choose or play it.
The main activity that a copywriter at Casino Hex performs is researching casinos and writing reviews on them. This means we are looking for a person who either has some knowledge of casino and online gambling industry or is willing to and capable of quickly learning about it. The company will provide all the assistance needed in the latter case, guiding you through the world of gambling.
Qualities you need:
Fluent Dutch(native speakers are given a huge advantage);
Meeting deadlines is a must;
Ability and willingness to learn something new.
It will be a plus:
– Experience in using Google Docs;
– Experience in gambling (working or even playing/betting);
– Strong desire to write content and study the niche.
You'll be responsible for:
– Creating content for use in our blog, media platforms, casino brand reviews;
– Writing and rewriting a longread material to cover all questions that users may ask;
– Providing in-depth research on online casinos / betting sites / online slots / casino software before writing a content;
– Writing engaging texts for our social media posts;
– Learning to be the best copywriter in our team.
Did you recognize yourself here? Do the responsibilities seem somewhat of a challenge but within your set of skills? Most importantly, are you tantalized by the world of online gambling enough to channel your enthusiasm in the text?
If you answered yes to all of the above, you might be just the person for the job! Contact us with your resume.
If you already had copywriting experience, please attach at least three previous articles of yours. We look at all applicants and even if you are rejected, you will receive a sincere excuse and advice on what areas you should focus on to land a job like this next time.
Looking forward to hearing from you!
208 total views, 1 today
Apply for this Job