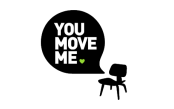 Job Description
As moving is covered as an essential service, You Move Me has adjusted its service model to a No Contact Moving Service. We enforce our safety focus areas of healthy teams, physical distance, safety equipment, and training.
Mover and Customer Service
Job Types: Full-time or Part-time. Full day shifts available Monday – Sunday
Salary: $14 -$17/hr
Location: Honolulu
Check out just some of our perks below.
Flexible Schedules– Going to school? Great! We're happy to accommodate with available full-time and part-time opportunities.
New Adventure Daily– We guarantee each day will always be different. Travel around the island with your amazing crew!
Great Fitness– If you like physical work and being outdoors, you've found a home.
Community- Join a team that is hard working, successful, and loves to have fun.
Recognition- We love to celebrate success of individual and cooperative achievements.
Paid Education– Learn the skillsets of business operations that will help you succeed in the future.
Great Future– We love to promote from within. This position has produced Crew Leads, Operations Managers, Business Owners, Regional Managers, a multitude of management positions, and is the cornerstone of our company.
Daily duties may include, but are not limited to: 
Provide high-quality customer service to our residential and commercial customers
Assist customers in packing, wrapping, and moving belongings
Have a blast working with our crews and relieve the stress of moving for our customers.
Requirements:
Moving experience is preferred, but not required.
Have customer service experience.
Be able to lift 70+lbs repeatedly.
Must be 18 years or age or older
We are a drug-free workplace
Be able to work 1-5 days a week. We operate 7 days per week. Lots of shifts available!
You may be a great fit for this position if you have previous experience in moving, driving, warehouse, manual labor, construction, customer service, maintenance, and landscaping!
Interested? Great, submit your resume today and look out for a message from us. We move fast!
55 total views, 1 today
Apply for this Job