Full-Time

Nurse Aide/CNA/Caregiver- $18.00/hour with $1,500.00 RETENTION BONUS
NOTE: This job listing has expired and may no longer be relevant!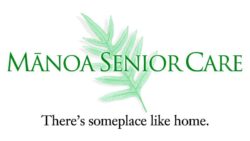 Job Description
Manoa Senior Care is looking for competent, long-term, committed, and caring individuals interested in a career with our company. Our elder care home will provide you with stable employment in an excellent working environment.
Main duties for Nurse Aides are as follows:
• Assist Residents/Clients as needed with Activities of Daily Living and with their medications
• Maintain the order and cleanliness of the home
• Prepare and serve meals according to menus and recipes provided
• Daily charting on Resident status and tracking of ADL care
• Provide stimulation for the Residents through activities
Physical Demands:
1. Mobility about the unit and direct resident care involving moving, transferring, and possibly lifting residents.
2. Must be able to lift up to 50 lbs. on an occasional basis and stand for at least 75% of the time.
3. Must be able to move quickly, push, pull, bend, stoop, twist, reach, and balance.
Qualifications:
1. Must have hands on personal caregiving experience OR Nurse Aide training certificate
2. Current CPR and First Aide Certification
3. Yearly physician physical and TB clearance
4. Able to read, write, and speak English
Compensation Includes:
• $1,500.00 RETENTION BONUS ($500 paid at 3 months of employment & $1,000 after working with us for 6 months (full-time employees)
• $17.50 per hour Care Home (day shift) OR HIGHER based on the level of experience
• $18.00 per hour Care Home (night shift) OR HIGHER based on the level of experience
• Medical Insurance (UHA) and Dental (HDS) plans
• Employee Meals (breakfast, lunch, and dinner for Day Shift)
• Reimbursement for CNA re-certification
• Perfect Attendance Bonus of $150.00 (paid quarterly)
• Paid Vacation
• Referral Bonus $1,000.00
• Ongoing professional development
Please click "reply" to this Ad and attach your current resume OR download the application on our website https://www.manoaseniorcare.com/careers/nurse-aides/
**If you do not have experience or have not attended school. Manoa Senior Care can help you start your career with Mālama Nurse Aide Academy. The Mālama Nurse Aide Academy offers tuition scholarships for its Certified Nurse Aide training program, and top graduates may be offered a full-time job with Mānoa Senior Care upon completion of training. Please see attached For registration information please check out our website at:https://manoaseniorcare.com/malama-nurse-aide-academy
125 total views, 1 today
Apply for this Job