Full-Time

Records Management Client Care Specialist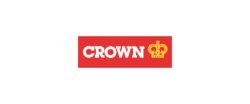 Job Description
Records Management Client Care Specialist
About Crown Worldwide Group
The Crown Worldwide Group is a collection of businesses providing mobility, relocation, logistics and storage services to corporate and private customers all over the world. We've been moving people's lives for over half a century, always putting people at the center of everything we do. We have a proud history in global logistics but we're also looking to the future, investing in smart technology, growing our businesses internationally and staying ahead of the curve. We promote diversity and inclusion in the workplace, hiring motivated and skilled people and inspiring them to do the best work of their lives. We operate in a socially responsible way, considering the environment and the communities we work in through our CSR program.
For more information, please visit: https://www.crownworldwide.com.
Please apply to this role directly using this link below:
https://performancemanager41.successfactors.com/sfcareer/jobreqcareer?jobId=23944&company=CrownGroup.
Crown Records Management currently has an opening for a Records Management Client Care Specialist.  
Location: Honolulu, HI
Position Statement
The Customer Service Specialist is dedicated to ensuring service delivery meets customer demands and manage costs associated with service delivery to ensure margin retention.
The Customer Service Specialist takes responsibility for overall operations of company vehicles in delivering and retrieving of client's assets like documents, and properties. Safely provides on-time, accurately counted, customer-oriented deliveries to Crown Records Management customers supported by complete an accurate paperwork requirements.
Ensures highest level of customer service with an attention to service delivery, quality expectations and client retention.
Key Focus Areas
Operations
Vehicle Maintenance and Safety
Customer Service and Support
Quality
Corporate Social Responsibility
Other
Responsibilities
Key Responsibilities
Operations
Responsible for client support including service scheduling and service communications.
Responsible for responding to invoicing inquiries and providing client copies of invoices.
Provide product support for all Records customers when needed.
Process work orders daily.
Answer telephones, forward callers, accept messages.
Assist clients with questions regarding order fulfillment, services available and general   pricing while providing superior client service.
Notify Operations of changes that may affect service schedule
Complete database research on missing client containers, files, or tapes, and maintain client contact.
Communicate with Clients as needed for Call Backs.
Process destruction and perm-out work orders.
Complete client data entry.
Complete importing of client data.
Process requests for printed bar codes as needed.
Secondary Functions:
Participate in safety and security drills.
Know and understand defined role in the Company Disaster Recovery Plan.
Notify direct supervisor of any issues related to your job.
Follow proper escalation procedures per SOP.
Quality
Performance will measured by our RMS TQQS results, including:
Success rate (work orders scanned on time) at least 95%
Pickup accuracy (everything picked up is scanned into the warehouse) at 100%
Pickup Interval (the time from pickup to being scanned in the warehouse) at or below 8 hours 
Corporate Social Responsibility
Support the company CSR commitment and goals
Utilizing and encouraging environmentally sustainable practices, including:

Recycling boxes and packaging materials wherever possible
Reducing natural resource (water, energy, fuel, paper) whenever practical
Other
Complete other duties as directed by the General  Manager.
Demonstrate and promote the company vision and values.
Maintain a neat, clean and uniformed appearance to customers and public.
Aptitude, Knowledge and Qualifications
Aptitude
Excellent communication and customer service skills.
Ability to manage time effectively and maintain route times.
Superior ability to build and maintain healthy and lasting business relationships
Ability to learn new Record Management tracking system O'Neil and Dolphin
Ability to work independently and collaboratively to meet deadlines and deliverables.
Professional Knowledge and Skills
Thorough understanding of and willingness to adhere to local road / traffic rules.
Fluency in English language spoken and written.
Product knowledge and experience dependent upon the requirement and scope of required services from the account
Solution oriented approach to problem solving and decision making.
Excellent organizational, planning, and prioritization skills
Strong customer orientation
Ensure tasks are completed within timelines to a high degree of accuracy and professionalism.
Physical Demands
Lifting excess of 25-50 lbs regularly
Occasional exposure to temperatures as low as 10 degrees or greater than 100 degrees Fahrenheit during loading/unloading of goods
Ability to climb stairs
Ability to stand, stoop, bend, reach, lift and carry up to 50lbs
Frequent walking, bending, stooping, lifting and carrying.
Qualifications
High School Diploma or equivalent
At least 2 years Industry Experience preferred
At least 2 years experience in driving light goods, medium goods or heavy goods vehicles
Ability to pass a criminal background check.
Computer proficiency, including Microsoft Outlook, Excel, Word, Powerpoint.
Valid Driver's License and clear Driver's Abstract.
Job Specific Competencies
Customer Service
Productivity
Quality
Teamwork & Reliability
Values
The Crown Worldwide Group is guided by five key "values".  These "values" are our underlying beliefs, they are a description of the way we see the world and what is most important to us.
They are the basic principles that will guide and shape the way we think and act.  This includes the way we provide services to our clients, the way we treat each other within the organization and the way we interact with the wider community.
We value … DETERMINED
We value being determined, to the best we can for our customers, our colleagues and ourselves.  Our hunger to find ways of improving all that we do, inside and out, is what gives us our edge in the marketplace.
We value … CARING
We value caring about people.  We care about their experience, their feelings and their environment, whether personal, local or in the wider world.
We value … THERE
We value being there for our customers and colleagues when and where they need us.  We are attentive, with genuine interest and guidance.
We value … SHARING
We encourage the sharing of knowledge.  What is a network without knowledge?  The physical infrastructure and the technology are mere carriers.  The experience and the insight that is shared between people, offices and Countries, that is the network.  Sharing knowledge and experience is the platform for wisdom.
We value … OPEN-MINDED
We value being open-minded, to lead the way we need to think differently.  To overcome challenges we embrace them with open and inventive minds.  Whether its using innovative techniques or adapting the way we work we're constantly thinking of new ways to achieve more for all.
Equal Employment Opportunity
Crown is an equal opportunities employer.  We are committed to providing equal employment opportunities to all qualified individuals without regard to race, religion, sex, pregnancy, national origin, age, physical and mental disability, marital status, sexual orientation, gender identity, military/veteran status, or any other characteristic protected by law.
Crown welcomes applications from all suitably qualified candidates eligible to live and work in the designated geographical region.  We are committed to diversity, and to employee well-being, engagement and development.
54 total views, 1 today
Apply for this Job