Part-Time

Remote Administrative Assistant
NOTE: This job listing has expired and may no longer be relevant!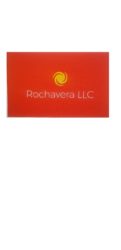 Job Description
With businesses, schools and daycare closed for weeks (or maybe months), the struggle to balance work and family just became very real for working students and parents. Many of you are implementing work from home or other social distancing arrangements in response. Nobody knows for sure how this health crisis will play out. What we do know is that businesses who respond quickly and decisively will reduce the impact on employees and business results.  Due to Covid-19 we're inviting you to apply for the under-listed position:
Title: Remote Administrative Assistant
Description: We are seeking Administrative / Office Assistant. Successful candidates will demonstrate great pride in their work, welcome challenging assignments, viewing them as opportunities for continued learning and personal growth, be extremely detail orientated, have good communication skills. Successful candidates will be able to handle financial/confidential matters and provide basic admin/office support as needed. We need someone who can work twice a week — ideally Tuesday, Wednesday or Thursday.
Responsibilities include:
-Prepares and maintains all client orders/files
-Makes follow up calls to factories, customers, and Post Office
-Write and distribute email, correspondence memos, letters, faxes and forms
-Basic office support as needed
Compensation: $18.50 – $21.50 per hour
Hours: 10-30 hours per week.
The job is available immediately and doesn't have a set duration,  It's a flexible position. If you're looking for a challenging, fast-paced and rewarding opportunity and this position sounds interesting, please submit your resume for consideration
131 total views, 1 today
Apply for this Job