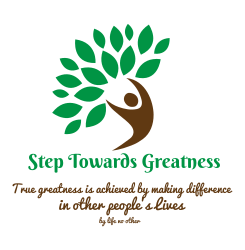 Job Description
REMOTE, Work-From-Home POSITION
Our global company is expanding, despite the current economic. We market Award Winning Online Courses in the fast growing Leadership Development industry and seek driven professionals to meet an increased demand in our business and products to a global market.
What does the Sales Development Representative do?
The Sales Development Representative is an inside sales role from your home office  that helps develop prospecting lists and engages prospective clients via phone, email, and other avenues. A remote sale rep will qualify prospect fit, generate interest, and set appointments for Sales Director to speak with prospects. Warm-calling is a primary function of this position. This is a business ownership with 100 % commission perfect opportunity to earn and learn and expand your business and do what you love on your time.
Who are you?
You're not just looking for another job. You're looking for a real opportunity to learn and grow, make an impact, and advance your live in the personal development field  within a growing  global company
You are self-motivated and competitive, but you are also a team player who enjoys being part of a high-energy, collaborative group that works together and plays together
You love talking to new people on the phone.
You are comfortable working remotely.
You manage your time well, pay attention to the details, and have a reputation for getting things done
You're curious and hungry to learn. You are ready to push the limits of what makes you comfortable
You may have failed. You know what it means to struggle, but more importantly you have a history of pushing past that and learning from it to get better
Benefits:
Flexible Schedule
You run your very own legit business
Portable business work from anywhere
Full Training and daily support
Prove business system that works
Our Hiring Process:
You find or get sent this job post
You read the post
It piques your interest and/or makes you want to disapprove our claims
You tell us you are interested (apply, email, visit our site fill out the form, call)
We call you for a friendly conversation
We sent you our online presentation about our company and products
We schedule a 3 way call to answer all your question and you decide if you are on board
You start your training
Contact us at https://www.steptowardsgreatness.com/
94 total views, 3 today
Apply for this Job