Full-Time

Substance Abuse Counselor – Kailua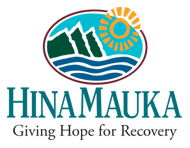 Job Description
Job Summary
Substance Abuse Counselor for Adults; Full-Time
Location: Women's Correctional, Kailua
Company Overview
Hina Mauka brings hope, compassion and care through prevention, treatment and recovery oriented services to individuals, families and communities adversely affected by alcohol, or substance use disorders, co-occurring mental health issues and recovery challenges. Hina Mauka is one of the largest accredited substance abuse programs in Hawaii.
Hina Mauka seeks a Substance Abuse Counselor to provide adult substance abuse treatment in our Therapeutic Community at the Women's Correctional Center in Kailua.
Job Responsibilities
Deliver care including treatment planning, group and individual counseling
Case management for immediate needs
Communication with collaterals including parole board and case managers
Engage family in discharge planning through family sessions when indicated
Crisis counseling and discharge planning
Timely and sufficient documentation including treatment plans, progress notes, discharge summaries, and reports to collaterals.
Job Requirements
Must pass a background check and be able to work with adults
Ability to work in a fast-paced environment
Ability to take initiative and complete tasks
Ability to work with a various populations, flexible, and positive
Experience with adults, mental health, and/or substance abuse
Experience and/or comfort in facilitating groups
Computer skills such as familiarity with MS office programs and internet required.
CSAC or Master's Degree preferred. BA in related field with experience may also apply.
Application
Please email resume and cover letter to hr@hinamauka.org
14 total views, 1 today
Apply for this Job