Full-Time

Virtual Benefit Specialist
NOTE: This job listing has expired and may no longer be relevant!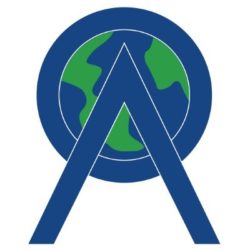 Job Description
"Happiest Companies to Work", Voted by Forbes! We are looking for business athletes who want to elevate their game! We will train you and it's pay during training!
A Benefit Representative works directly with the members of the groups we provide benefits to. We work with over 40,000 groups internationally that voted our company to provide benefits to their members. We've been doing this since 1951!
Responsibilities:
Conduct at least 12 presentations to members or referrals weekly and promote financial services, insurance policies and programs. The Virtual Benefit Specialist will serve as the first point of contact for prospective new members, determining their needs and offering solutions/options to meet their needs and expectations.
How?
We will show you how to present all you have to do is follow the system we have in place that works! This position will spend 90% of time in direct member promotion and benefit explanation functions. The other 10% involves scheduling appointments to deliver and explain the benefit options to the members.
Skills preferred:
Must like to help people, have fun, self-motivated & driven and enjoy interacting with new people on a regular basis. You must have a strong work ethic! We could work evenings and weekends and not 9-5pm so the schedule is flexible as we work around the members work schedule as well flexible with yours as the potential new member of the team!
You must be coachable, self-confident, competitive, have integrity, & goals!
Our career track is based on performance, not on seniority. We are family oriented, and we offer a supportive, fun, fast pace and encouraging work environment.
Strong presentation and customer service skills are essential to success in this position. Individual must possess an entrepreneurial spirit with the ability to demonstrate flexibility in a rapidly changing, fast-paced work environment.
22 total views, 1 today
Apply for this Job