NOTE: This job listing has expired and may no longer be relevant!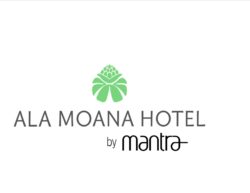 Job Description
About Us:
At Ala Moana Hotel we are always looking for good people who represent the many cultures of our islands, people who have a strong sense of place, and people who are willing to share their knowledge and experiences openly with our guests. We value people who strive for flawlessness in their work and who know what it is to be accountable to guests, fellow employees, and the community.
We need individuals who value equality, and in keeping with that feeling, are willing to learn from as well as share with 'ohana team members and our guests. Most importantly, we are looking for people who genuinely feel aloha toward others, be they friends or strangers, and can express aloha with warmth and generosity.
The Ala Moana Hotel's Plantation Café staff is responsible for providing an exceptional dining experience for our guests. If you thrive in a fast paced, lively environment, this will be the ideal position for you.
Responsibilities include:
Checking and maintaining proper set up and cleanliness of the service station before, during and after the shift.
Greeting guests and explaining all specials and promotions.
Taking orders, being attentive to the guests' needs and presenting the guest with their check promptly.
Remove dishes, wipe and reset tables in a timely manner.
Qualified Candidates must possess:
The ability to communicate in English, both verbal and written.
Basic knowledge of food and beverage preparation.
Ability to remember, recite and promote a variety of menu items.
Previous customer experience and ability to work effectively under pressure.
Ability to transport large trays weighing up to 15lbs through a crowded room on a continuous basis throughout the shift.
The ability to work by themselves or part of a team.
HOW TO APPLY:
To be considered for employment, please submit an online application to www.alamoanahotelcareers.com
123 total views, 2 today
Apply for this Job