Full-Time

Astt. Head Nurse (Emergency Room) – Riyadh, Al Khobar & Dammam, Saudi Arabia
NOTE: This job listing has expired and may no longer be relevant!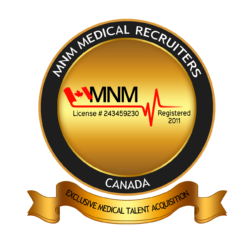 Job Description
MNM Medical Recruiters Canada is seeking expressions of interest from suitably qualified and experienced Astt. Head Nurse (Emergency Room) on behalf of a reputed hospitals in Riyadh, Al Khobar & Dammam, Saudi Arabia
Nationalities:
USA, Canada, UK, Australia, Germany, France, Belgium, Spain, Italy, Sweden, New Zealand & South Africa.
QUALIFICATION:
Bachelor Degree in Nursing.
Valid license to practice as Registered Nurse.
EXPERIENCE:
8 years current experience as Staff Nurse in assigned area.
1 -2 year experience as Assistant Head Nurse or In-Charge Nurse.
Language Skills:
Fluent in English – Oral and Written.
BENEFITS:
Financial
Tax-free Salary is one of the main benefits of working in Saudi Arabia.  This provides you with the opportunity to save a significant amount of your salary.
Housing
This is provided free of charge to all employees. These units are fully furnished to a very high standard. Satellite TV and internet connection are also provided.
Airline Tickets
All employees are entitled to initial hire and repatriation tickets to and from your point of origin. In addition each year at the end of your contract, you will be entitled to a free round-trip ticket to your point of origin provided you have signed a new contract for the following year.
Medical Cover
All employees are provided with medical care. This includes routine GP care as well as hospital care. Emergency dental care is provided as necessary.
Recreational
Most compounds have their own swimming pool and modern well-equipped gyms. There are also tennis and squash courts, coffee shops, and shops.  The Employee Social Club & Recreation Services offer a number of recreational courses, exercise programs, and organized trips.
Staff Orientation
Upon arrival in Saudi Arabia, all new employees attend a three-day hospital orientation which is held on a monthly basis. This is a general introduction to hospital life and Saudi culture. This is a time for new employees to get to know each other and many lifetime friendships are formed during this period.
Why MNM Medical Recruiters Canada?
Founded by a Specialist Consultant Physician that has first-hand experience of working across the Middle East, your career couldn't be in better hands.MNM Medical Recruiters Canada has over 10 years international recruitment experience across the Middle East, offering unrivalled support from the moment your resume is submitted, right up to booking your ticket and helping you understand the local culture. If you are a leading healthcare professional interested in relocating then we would like to hear from you. Our services are completely free of charge and all inquiries are dealt with in the strictest of confidence.
Applications & Enquiries: info@mnmmedicalrecruiters.com
Website: www.mnmmedicalrecruiters.com
Skype: mnmmedical.recruiter
181 total views, 1 today
Apply for this Job