NOTE: This job listing has expired and may no longer be relevant!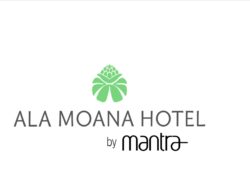 Job Description
About Us:
At Ala Moana Hotel we are always looking for good people who represent the many cultures of our islands, people who have a strong sense of place, and people who are willing to share their knowledge and experiences openly with our guests. We value people who strive for flawlessness in their work and who know what it is to be accountable to guests, fellow employees, and the community.
We need individuals who value equality, and in keeping with that feeling, are willing to learn from as well as share with 'ohana team members and our guests. Most importantly, we are looking for people who genuinely feel aloha toward others, be they friends or strangers, and can express aloha with warmth and generosity.
The Cashier/Host is responsible for greeting and escorting guests to tables in the restaurant, handling all cash and charge transactions, taking phone calls and maintaining a courteous and efficient operation of the dining room to ensure guest satisfaction.
Responsibilities Include:
Greet and seat guest in a friendly, courteous, professional, and timely manner.
Handle all cash and charge transactions and the ringing up of all food and/or beverage chits.
Handles the ordering of Special Amenities with garde manger and assigns the delivery.
Takes and reconfirms reservations from guests and informs the Chef and kitchen of large or special reservations.
Handle incoming calls requesting information about the Plantation Café Restaurant and any special promotions that the restaurant may be offering.
Pay out charge and code tips to Waithelp and close bank.
Qualified Candidate must possess:
Ability to efficiently deal with customer complaints and concerns in a friendly and positive manner.
Ability to operate a keyboard and point-of-sale procedures to pre-check order and settle checks.
Knowledge of the appropriate table settings, service ware and menu items.
Must have basic knowledge of food and beverage preparation, service standards, guest relations, and etiquette.
Cashiering experience required. Restaurant experience preferred.
HOW TO APPLY:
To be considered for employment, please submit an application online at www.alamoanahotelcareers.com
164 total views, 1 today
Apply for this Job